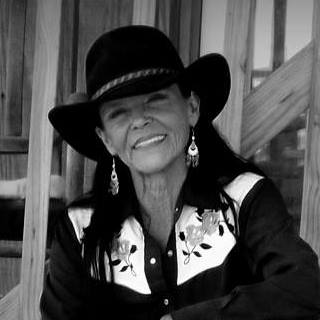 Bisbee Music Hall of Fame 2014 Inductee
Terry Wolf
Terry Wolf set out on her musical journey some 45 years ago, busking on the streets and in the subways of Greenwich Village, New York. Her travels across the country eventually brought her to California where her musical career flourished and where she performed both solo and with various musicians, including a 3-piece all-woman group in the early eighties, and for years fronted a popular 7-piece World Beat band called Naked Rhythm, playing clubs, colleges, and universities in Los Angeles and Southern California.
In the year 1999, Terry and her husband Arnie moved to Bisbee. Seven months later, Arnie passed away at the age of 51 after 23 years of marriage. Her music was silent as she grieved, but slowly inspiration returned and in addition to piecing together her life, she began writing songs again and performing solo, sitting on the bar at Old Tymer's. Over the years she has honed her skills to the point that today she is considered by many to be one of Bisbee's premier ladies of song and Bisbee does indeed have some fine women singers, a number of whom are here today. 
Terry is a prolific song-writer with 8 studio albums of original music and over 200 tunes to her credit. And great songs they are. Someone once said that music is not about sound: it's about feeling, about emotion. If those words are true, they most certainly apply to Terry's music. Her ballads are poignant and evocative. Songs like Arizona and Great Wide West take the listener into an other-worldly state of mind where geographical beauty and historical context reign supreme. In addition, she has taken her experiences with loss and turned them into haunting compositions that connect her to her listeners, songs like Where Did You Go? and Laughter, Love and Music. 
But all is not introspective and melancholy with Terry's music. Oh no, her up-beat songs have the power to lift the spirit like only a great music can.  Songs like I Ride a Horse, Back Porch Swing, I Got Better Things to Do, Small Town Talkin, Honky Tonk Train and Everything I Know About Men I Learned from My Dog bring smiles to our faces and set our toes to tappin'. 
But maybe the best description about Terry or any other songwriter for that matter came from Bruce Young, Terry's husband.  Bruce said, "Terry writes music that'll make a man want to drop to his knees and propose!" 
Of course, writing fine songs is not all there is to being a great musician. At least not in Terry's case. You also have to be a good performer. Terry has mastered that particular skill as well. For years, she has been working the crowds on Saturday afternoons at the Copper Queen. She as collaborated with several Bisbee musicians including Mark Pierce, Ted Reyes, Scott Muhleman and most recently with the violin virtuoso, John Cordes. Whether accompanied or solo, Terry sings and plucks at her guitar, engaging folks in sing-alongs, hand-clapping and foot-stomping.   
In addition to being a formidable performer Terry also understands and recognizes the importance of painting a positive image of our community. Visitors to Bisbee who wander onto the patio of the Copper Queen are thrilled and charmed by our singing ambassador. When they leave, they do so with hearts full and spirits invigorated, with a better sense of what Bisbee is all about: a community that thrives on artistic creativity and on a strong desire to share that creativity. It is that sense of community and sharing that brings us all here today. 
And speaking of community, Terry Wolf is no stranger to the notion of giving back to the community. She has mentored several younger singers who, like many young artists, questioned their own self-worth. With her guidance and encouragement they all went on to promising careers. 
And Terry often gives of her free time by volunteering her services to organizations such as Rock for Rehab, the Bisbee Boys and Girls Club, fundraisers for those in need, and memorials or celebrations of life that sadly come up from time to time.  
And finally, with her induction into the Bisbee Music Hall of Fame, Terry will now become a permanent member of the Hall of Fame committee and will work into the future helping Bisbee recognize and celebrate others great musicians and performers of our community. 
Bisbee Music Hall of Fame 2014 Posthumous Inductees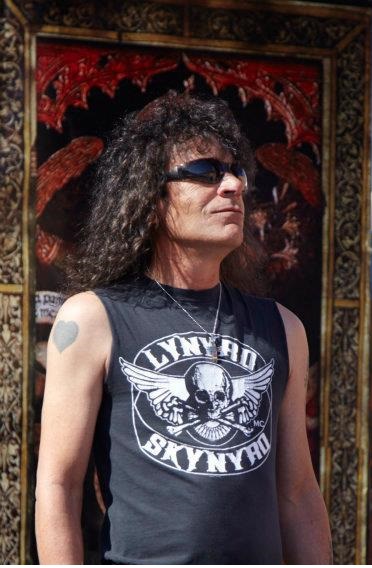 Bisbee Music Hall of Fame 2014 Posthumous Inductee
Dean Morin (1956-2013)
Dean Morin was born in 1956, in Tucson then raised and educated in Bisbee, Arizona. Dean had many talents but his strongest passion was for music. He started playing drums at the age of 9 and by the time he was in high school, he had started his own band. In later life, Dean was the lead vocalist and acoustic guitar player for the band Rockus (formerly known as Bone Canyon). But he had also played with such bands as Showtime, Avatar, Long Overdue and Skoville and Cheyene.
Dean's style was that of a classic rocker. He wore his hair curly and long, he sported tight jeans or leather pants and snuggly fitted t-shirts. He was an energetic performer with a strong sense of timing and had that rare ability to ignite the passions of the crowds who would attend his gigs. He was a consummate professional always prepared to rehearse and to hone his skills.
But Dean was not known for his musicianship alone. He also had a humanitarian side. He was a frequent participant at fundraising events such as Rock for Rehab, the Bisbee Boys and Girls Club and Bisbee Earth Day. He was also known for his commitment to helping others. He was an ordained minister and had conducted more than 200 weddings.
Dean passed away in 2013.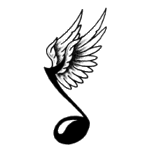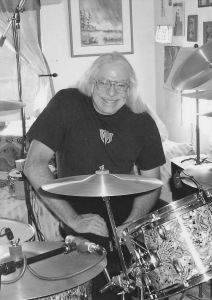 Bisbee Music Hall of Fame 2014 Posthumous Inductee
Frank Bloise (1953-2012)
Frank Bloise was born April 24, 1953, in Willcox, Arizona.
He started playing drums at age 12. He played in marching and concert bands from the 6th grade through junior high and high school, and was in the jazz ensemble at Cochise College. By 1977, Frank was playing for a living and continued to do so for 18 years. During that time he played in warm-up bands for Hoyt Axton, John Conalee, The Forrester Sisters, Johnny Rodrigues and Susan Ray. He played with Sonny Martin, Kenny Price, Eddie Raven, Johnny Tillotson, plus bluesman DC Minner and Blues on the Move.
He played in many bands during his lifetime but played his longest gig with Train Wreck for 14 years. Before Train Wreck, he played with Rockus; Cool Jazz; Borderline; The Cheap suits; Thunder Mountain; West Texas Millionaires; Drop a Hat; The Buzzards and the Backwater Country Band.
He went on the road with the Borderline and Train Wreck. Train Wreck won the Tucson Blues Challenge in 2007 and went to Memphis to compete in the International Blues Challenge in 2008.
He also played drums and percussion on CDs by Train Wreck and Damaris.
He was a co-owner of Music Max, a music store in Sierra Vista along with his wife Cindy, Jane Anderson and Sean Trachtman. He taught drum for 10 years.
After a six month battle with cancer, Frank passed away on January 17, 2012.
His family is Cindy Bloise, son Jon Michael Bloise and two daughters Tysee Newman and LaCretia George and 5 grandchildren. He was 2nd cousin to Rex Allen Jr.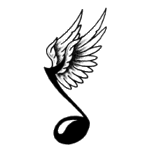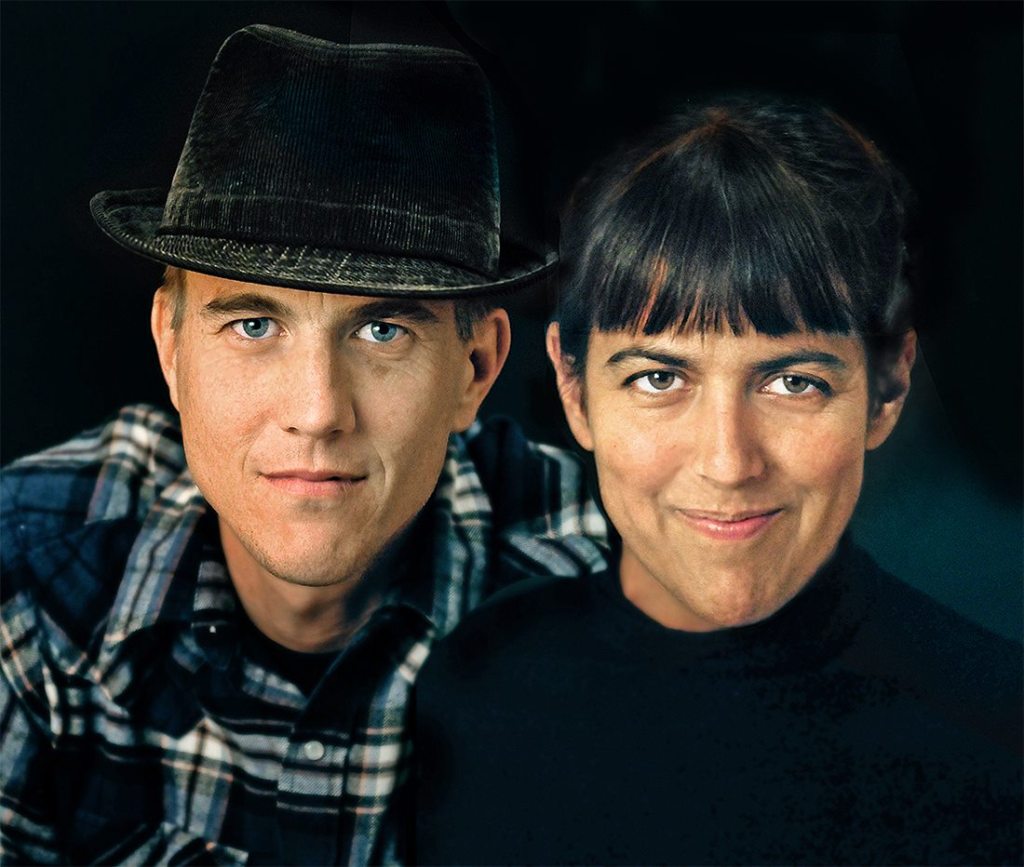 Bisbee Music Hall of Fame 2014 Posthumous Inductees
Amy Lopez Ross & Derrick Ross
Posthumous Induction
By Jimi Giannatti
When they told me they were going to induct my dear friends Amy and Derrick Ross into the Bisbee Music Hall of Fame posthumously: my first thought was – damn Nowhere Man and a Whiskey Girl would be pissed if they found out they weren't playing here tonight.  Because that's what they did. They played music. They played their music. For over fifteen years (thirteen of them married), Amy and Derrick wrote many, many songs and performed them regularly. Songs with beautiful melodies, haunting refrains, and catchy hooks; all wrapped around clever, heartfelt, honest lyrics.
Many of their songs were semi-autobiographical because they both inherently knew the first rule of great writing: "Write about what you know. And oh my God, what a gift for all of us that these same songs were sung by such an incredibly gifted vocalist such as Amy.
That voice. That amazing voice! Two verses into the first song of their first set, and any first-time listener became an instant fan. Amy sang with such joy and command; always balancing the blend of earthiness, strength and sweet vulnerability that only a handful of singers have; I wouldn't hesitate, and it certainly wouldn't be exaggerating to put her in the same category of singers as Bonnie Raitt, Norah Jones, Tori Amos, and Patsy Cline.
One downside of Amy's incredible vocal talent was that it often overshadowed her prodigious piano playing. Her uncanny ability on the keyboard was every bit as unexpected and remarkable as her voice, especially when supported by Derrick's complimentary guitar playing.
In just about any other band, Derrick would have easily been the featured musician. He certainly was 15 years ago in the first band he shared with Amy, "Briefcase."  His hard edged electric solos dominated their live shows, but when the two agreed to form Nowhere Man and a Whiskey Girl, Derrick knew what a special talent Amy had and willingly took a backseat. But don't think this decision diminished the impact he had on making their CDs or live performances.
He wrote much of their music and lyrics, as well as took on the majority of the responsibility in their doing their bookings, recording, live sound, and promotion. He also often became, much to all of our delight, the punchline to her many jabs and lovingly passive aggressive comments. She was his muse, and he was her foil, and together they were hilarious.
Without a doubt, one of the best part of a Nowhere Man and a Whiskey Girl show was the banter and bickering the two would engage in-between songs. Often employing spontaneous wit, perfect timing, pure charm, clever humor, and down-home snark – in between the music, Derrick and Amy could work a room along with the best of any professional comedy team; she was his Martin to her Lewis; his Abbott to her Costello; his Ren to her Stimpy.
Bisbee was as much a part of Nowhere Man and a Whiskey Girl as their songs and music. It became an integral part of their identity. It became the backdrop in most of the publicity photos. Bisbee inspired them. It comforted them. It became their adopted home. I know for a fact that the years they spent in Bisbee were among the best years of their lives. They were always so proud to announce to anyone that they were from Bisbee, and quick to share their stories about the town whenever they played an out-of-town gig.
All of these qualities made spending an evening watching Nowhere Man and a Whiskey Girl an extraordinary experience that few will ever forget. It didn't matter if they were performing against the window at The Grand, under the tree at Farmer's Market, onstage at Elmo's or in front of the piano at The Queen, Nowhere Man and a Whiskey Girl turned every venue they played into their living room surrounded by friends and family.
Even though Amy and Derrick are being inducted as Nowhere Man and a Whiskey Girl, we can't, and won't ever forget their contribution to the Bisbee music scene playing alongside with Buzz Pearson and their fellow Soul Senders: Frank Tornoe, and Sam and Daniele Panther. Nor can we ever forget seeing them perform with The Border Crossers. Or recreating Pink Floyd's, "The Wall" along with Dylan Charles, Frank, Sam and Daniele. Playing with Mike Montoya at The Grand, singing with Terry Wolfe at The Copper Queen, or with Emily and Greg of Tin Can Tourists on the patio at Poco. Not to mention, Amy's amazing solo show we were all privileged to see every Wednesday night. For years, Amy and Derrick made up a large proportion of Bisbee's entire music scene, and they adored every second of it.
In just a few days we will be observing the one year anniversary of their untimely and tragic deaths. But this honor isn't about their deaths, or how they died. This honor isn't really even for them. It's for us. It's our way to say, "Thank you guys, for everything you two gave us." It's our way to say, "We'll always miss you, but we will never forget you."
This honor today is about their life, their love for each other, their beautiful music, their humor, their love of performing, and their home here in Bisbee. The music of Nowhere Man and Whiskey Girl will always be heard in the crisp autumn night air on Main Street, just as it will always be heard echoing during a summer Monsoon day down in the Gulch.
Thank you Bisbee Music Hall of Fame. You honor us all by honoring them here today.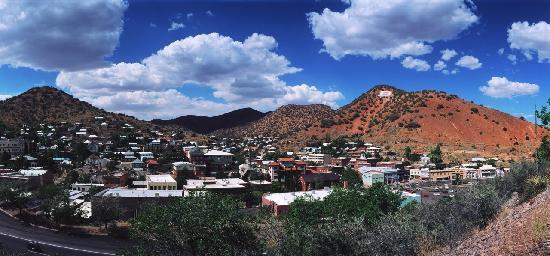 Panorama of Bisbee, Arizona, 1916 – United States Library of Congress – Creative Commons CC Copyright